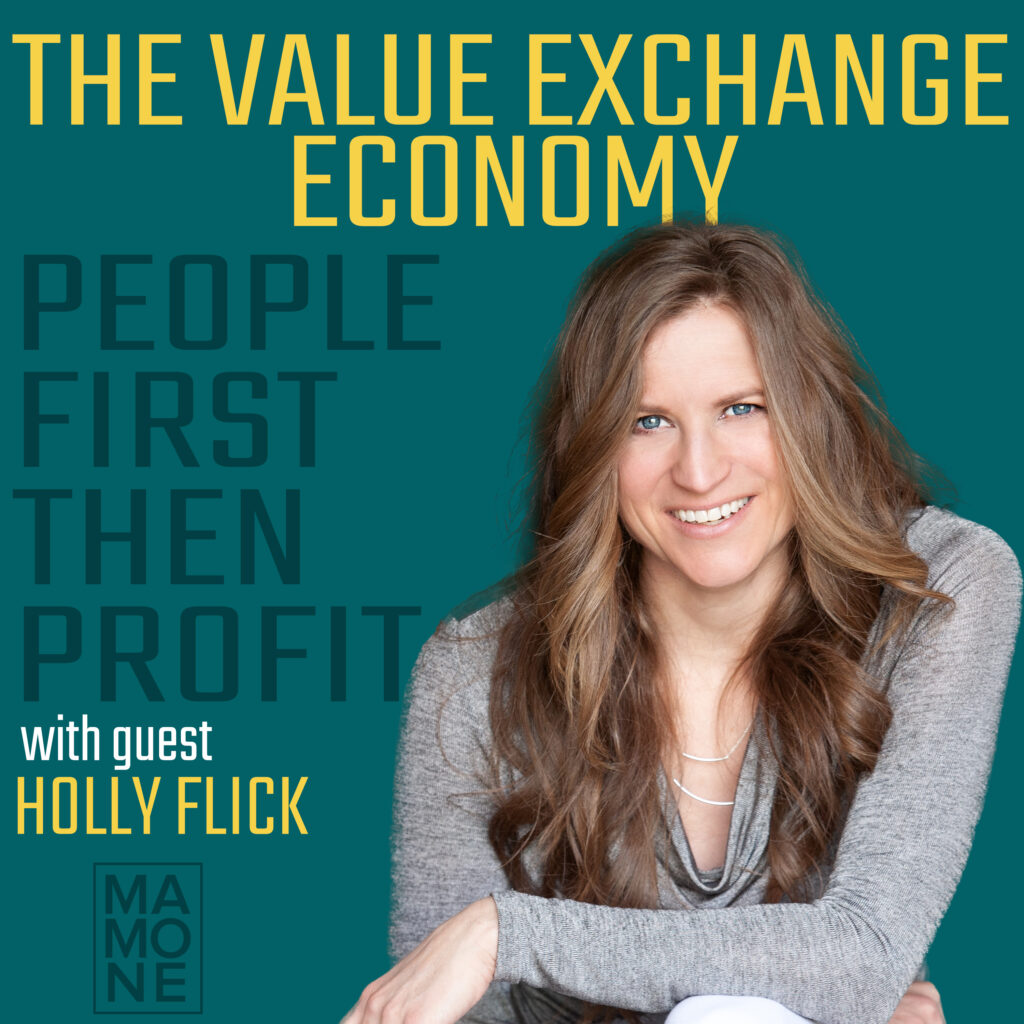 "The Value Exchange Economy is looking at every interaction I have with someone as an opportunity to provide value with zero expectation of return knowing that the natural human inclination is to return value with value out of gratitude."

— Holly Flick | Swirl Social
Thanks for being a part of the People First Then Profit Revolution! If you are joining us for the first time or you need a reminder one of the goals of this podcast is to provide successful business owners and entrepreneurs an opportunity to share their stories and expert secrets with you. Y'all are in for a real treat today because Holly Flick is not only a brilliant and beloved entrepreneur she is also a heroine that has long championed the importance of relationship marketing and the value exchange economy as a core value in any business. Grab a pen and plenty of paper because she's here and she's ready to share her journey with you!
– Learn about what The Value Exchange Economy is and how critical it is for business owners and entrepreneurs.
– Understand the importance of embracing your inner extrovert so you can meet people and form deep bonds with even the most prestigious and influential of people.
– Holly landed a job as the Director of Content for ClickFunnels and attributes that new opportunity to the genuine relationships she formed with people with no immediate concern or expectation for return from those people.
– The down cycles in her business were often based on turning attention away from relationship marketing in the digital space. It allowed her "relationship muscle" to atrophy and will therefore always be a heavy focus of her businesses.
– Challenge yourself and ask "How Do You Define Profit" based on what you value and also how you define wealth!
Find Holly as @hellohollyflick on all the social media channels (but she is most active on Instagram)!
https://www.instagram.com/hellohollyflick
She is also getting ready to launch her eagerly awaited podcast titled Content Empire Radio this fall!
Episode Link: https://podcasts.apple.com/us/podcast/3-11-the-value-exchange-economy-with-holly-flick/id1500987210?i=1000496169916
Listen to the People First Then Profit podcast on Apple Podcasts, Google Podcasts, Spotify, Stitcher or wherever you get your podcasts.