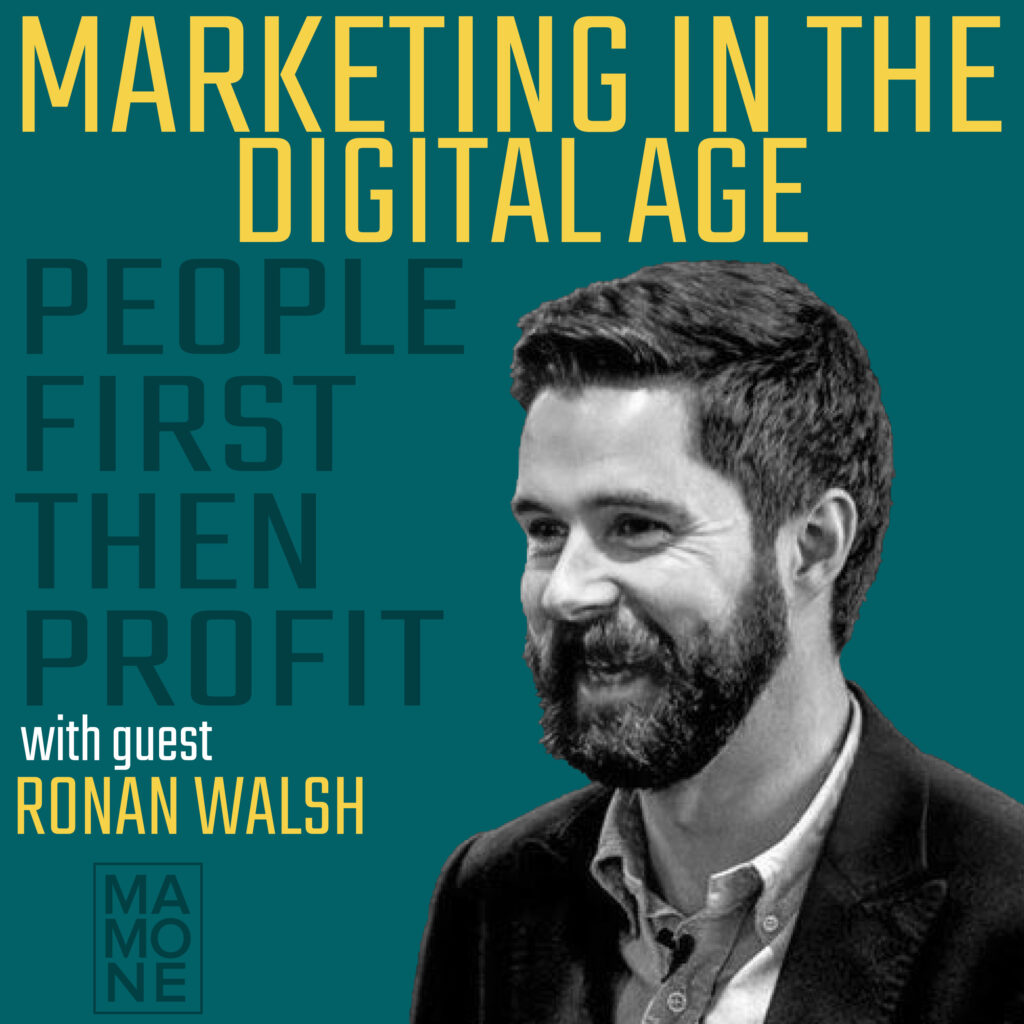 "Google, Facebook, Twitter all have a low entry point meaning anyone can use these tools but to be an expert and connect with your audience you need to understand how traditional marketing works and apply those principles to these new mediums"

— Ronan Walsh | Digital Trawler
Marketing in the digital age has changed the medium and methods that we use to reach our audience but the fundamental principles of marketing persist. This week I have the pleasure of chatting with digital marketing expert Ronan Walsh.
Ronan has been working in Digital Marketing, specifically SEO for close to 10 years and today is hopefully going to help you understand the digital marketing landscape a little better. Starting off as a freelancer helping agencies Ronan saw that many service level agreements weren't being met and so went out to start his own agency, Digital Trawler in 2018, who specializes in SaaS marketing.
Ronan is also a lecture in Digital Marketing in his home town and loves nothing more than helping others with their marketing
Here are a few key take-aways from my conversation with Ronan:
– The marketing funnel and understanding the various stages of awareness is critical to your success.
– Even in the digital age it is critical to nurture your relationships and carefully curate your marketing messages to each person's level of awareness
– PRO TIP: When creating your online content 1) Write for a human 2) Review like a search engine 3) Finally, poof read it again for a human.
– My mind was blown when this digital marketing expert shared with me that the Google Algorithm is a RELATIONSHIP MARKETER.
– Understand the TOP 3 things that keep your client up at night and create long form content strategy around that!
– Is the marketing flywheel going to replace the marketing funnel? Ronan believes it is more of a compliment than a replacement. Is your flywheel spinning without friction so your business can blossom. Marketing Funnel is to acquisition as the marketing flywheel is to loyalty.
Resources:
Episode Link: https://podcasts.apple.com/us/podcast/ep-3-12-marketing-in-the-digital-age-with-ronan-walsh/id1500987210?i=1000497024552
Website: https://www.digitaltrawler.com
Free Resources: https://www.linkedin.com/in/ronanwals/
FB Page: https://www.facebook.com/Digitaltrawler/
https://search.google.com/search-console/about