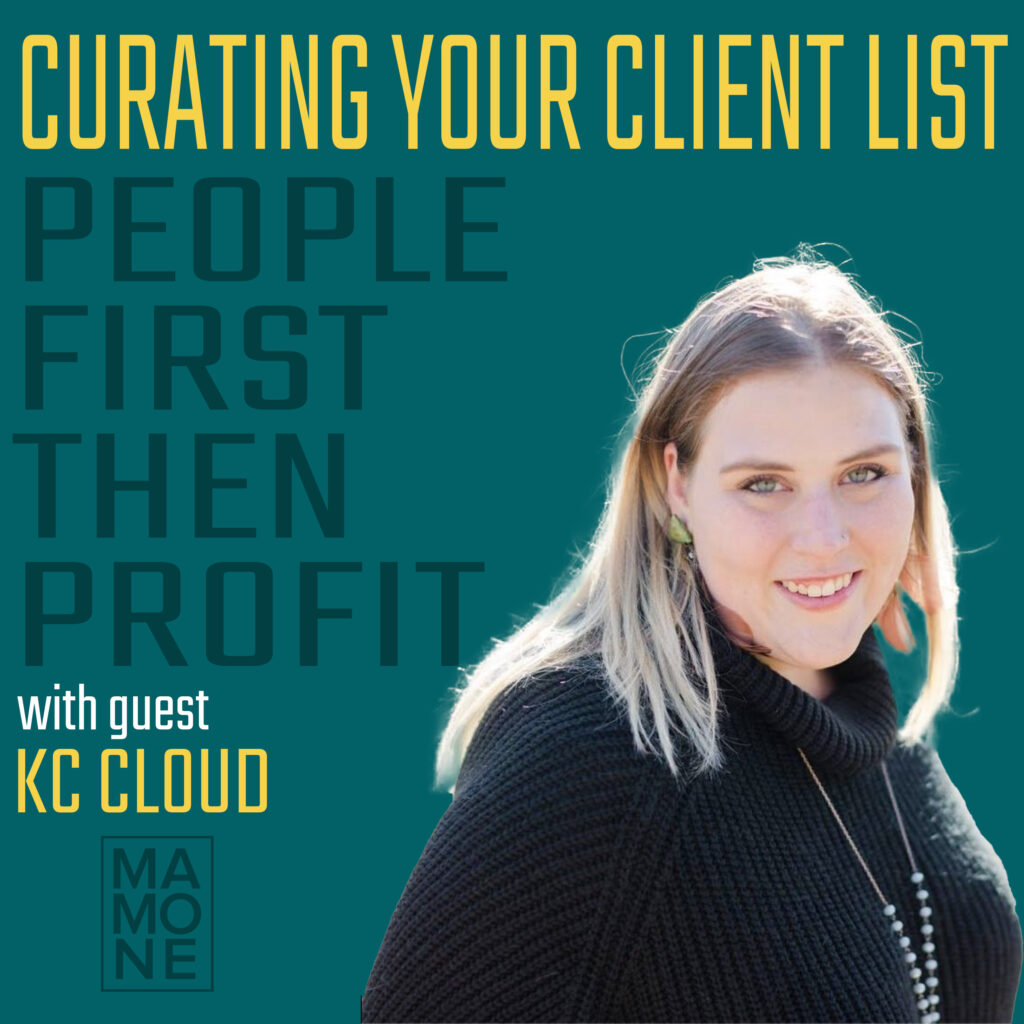 "Your Ideal Client Has a Problem and You Are The Only One That Can Solve That Problem"

— KC Cloud, Owner & Creative Director | KC Cloud Events
---
The benefits of truly defining your avatar and curating the ideal client list are far reaching in your business. Image, if you will, a business in which the clients you work with every day perfectly align with your core values and the principles on which you founded you business. Imagine charging premium prices for the goods and services you offer and a client that feels like they are getting a tremendous bargain because they understand your true worth and appreciate the considerable value you are contributing to them. Imagine brand fans, clients and champions shouting from the mountaintops how wonderful your brand is and that anyone would be just silly not to work with you at any opportunity. These are just a few examples of what happens when you dig deep to define your ideal client so you can carefully curate client list.
I am joined this week by KC Cloud, owner and creative director of KC Cloud Events. For nearly seven years, she has built a reputation in the industry as one of the top planners in her area by providing value and service to her clients and professional partners. For the first few years, KC worked with just about anyone that was interested in hiring her but she quickly learned that this was contributing to working harder longer hours, with people that did not always align with the core values of her brand and frequently for less money than she would have liked. That all stopped once KC understood the importance of defining, finding and talking directly to her ideal client.
This process takes quite a bit of time and effort. You have to begin by digging deep (and I mean REALLY DEEP) into yourself and your brand. Then you have to create a client avatar that perfectly aligns with your core values, brand and business model. Trust us when we tell you that it is well worth all the hard work because the payoff is working with clients that are a great fit to you and your business that understand your worth and are willing to pay premium prices because of the tremendous experience and value you provide. So, who's ready to define their ideal customer avatar and curate the perfect client list?
Listen to the People First Then Profit podcast on Apple Podcasts, Google Podcasts, Spotify, Stitcher or wherever you get your podcasts.
Be sure to visit http://www.Peoplefistthenprofit.com for a ton of great content, free resources and links to the People First Then Profit Community
Resources:
Episode Link: https://podcasts.apple.com/us/podcast/ep-3-3-how-to-define-your-ideal-client-avatar-curate/id1500987210?i=1000489731074
https://www.thekccloud.com
https://www.facebook.com/CloudCreativeEvents
https://www.instagram.com/kccloudevents
Saving Hope Animal Rescue: https://savinghoperescue.org/