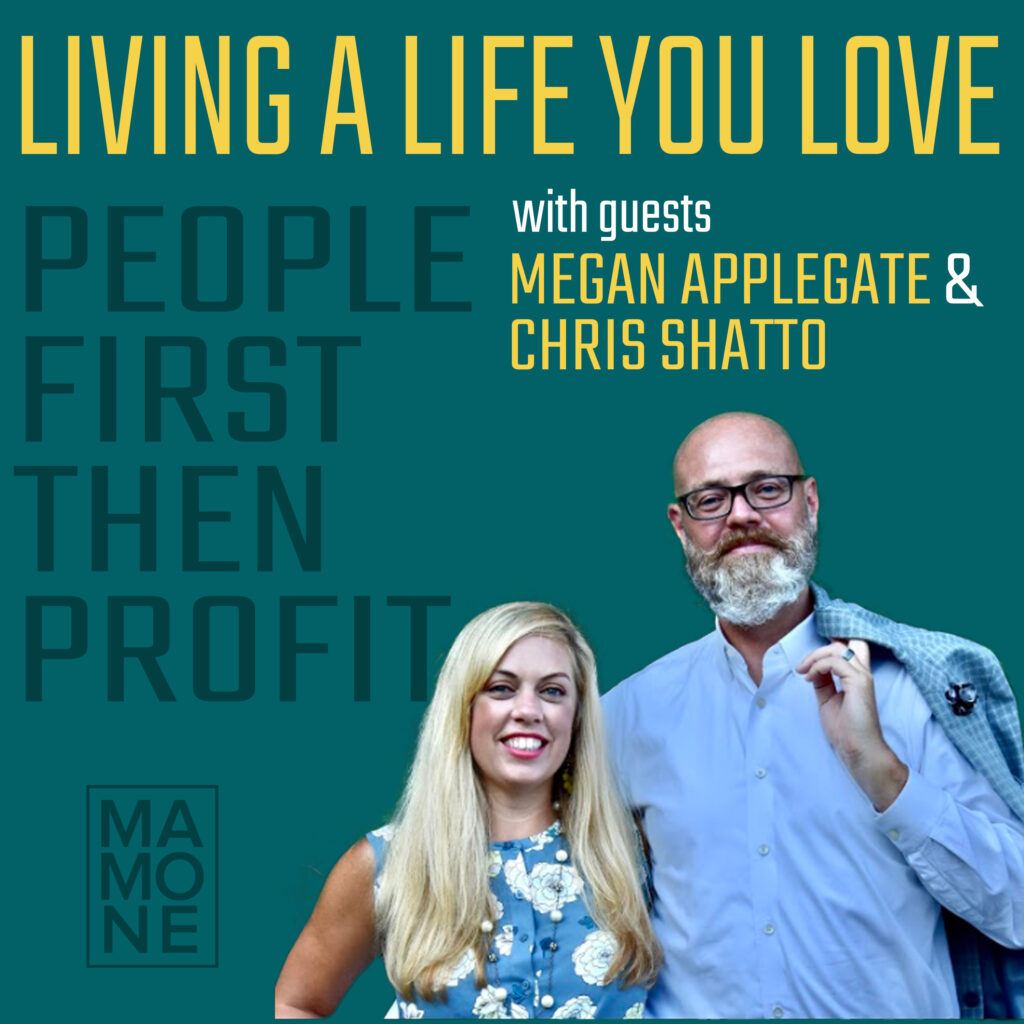 "You have to care, otherwise you're never going to be successful! It's about building those relationships and having people trust that you are going to do a good job."

— Meghan Applegate & Chris Shatto | Hospitality Talent Recruiters with Gecko Hospitality
There is no magic formula for creating a life you love to live. It takes courage, adaptability, trust and faith. It means being completely honest with yourself and taking bold action in the direction you truly believe will move you closer to that life you love to live. And, as we find out in this week's episode there is often some luck and trial and error involved.
Megan and Chris are both twenty year veterans of the hospitality industry. In 2018, after two decades in sales, she shifted gears to accept a new position that was a huge promotion and increase in pay only to discover in 7 short months that it was not a great fit. An unlikely opportunity came knocking and she answered. He held an executive committee position as an F&B Director; however, thanks to COVID-19 he lost his job (and his six figure salary) in March. Nevertheless, Meghan and Chris have never been happier.
This powerhouse couple tell their story reveal some of the most valuable lessons they have learned along the way. Megan and Chris share their thoughts on relationship marketing, caring about more than just the business, the importance of trust and how to take transitions in stride.
Listen to the People First Then Profit podcast on Apple Podcasts, Google Podcasts, Spotify, Stitcher or wherever you get your podcasts.
Be sure to visit http://www.Peoplefistthenprofit.com for a ton of great content, free resources and links to the People First Then Profit Community
Resources
Episode Link: https://podcasts.apple.com/us/podcast/ep-3-5-living-a-life-you-love/id1500987210?i=1000491282460
Website: https://www.geckohospitality.com/
FB Megan: https://www.facebook.com/megan.applegate.9828
Insta Megan: https://www.instagram.com/meganlapplegate/
LinkedIn Megan: https://www.linkedin.com/in/meganapplegatecpce/
FB Chris: https://www.facebook.com/chris.shatto1
Insta Chris: https://www.instagram.com/chris_shatto
LinkedIn Chris: https://www.linkedin.com/in/chris-shatto-73b7978/