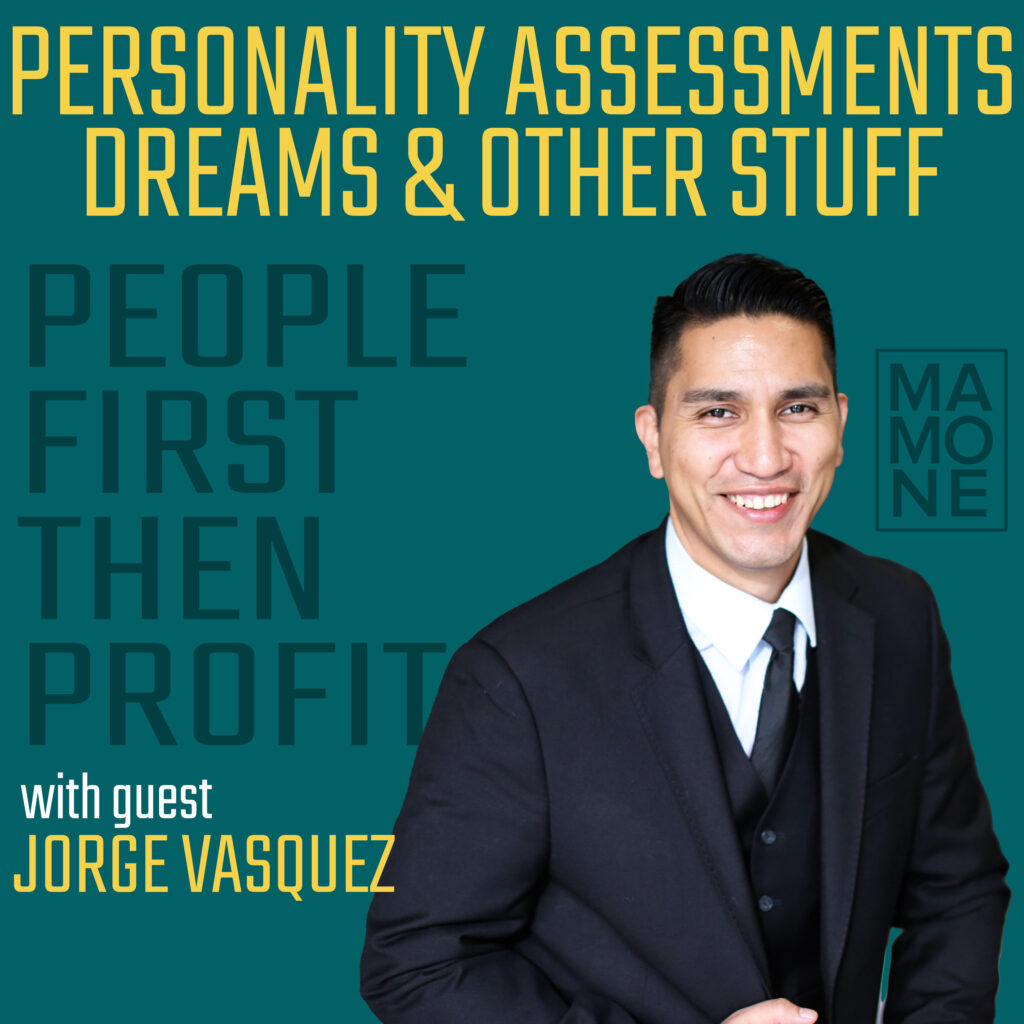 "The two most important days in your life are the day you are born and the day you discover the reason why"

— Jorge Vasquez | Co-Founder, Amplify My Impact
You have likely heard of the DISC Personality Assessment, The Myers Briggs Test, The Enneagram Personality Test, The Five Love Languages and so so many more. You may have taken some (or all) of these personality tests as a part of a corporate mandated team building or a personal quest to take inventory of your strengths and opportunities. Regardless the reason, I think we can all agree that the more we know about our own personalities, the better off we are…right up until we aren't. Yes, these tests can facilitate reflection, growth, adaptation and evolution in ourselves as well as prepare us to better manage our interpersonal and professional communications and relationships. There can; however, be pitfalls that we need to be keenly aware of as we delve into the in recesses of our personality.
Thankfully my guest this week is well equipped to educate us on the many benefits and potential draw backs to personality assessments. Jorge is a Personal Development and Leadership Coach, Trainer, and Speaker that leverages a no nonsense approach to personal responsibility to help business owners and entrepreneurs breakthrough and create extraordinary results. As a John Maxwell Certified Coach and DISC Certified Consultant he uses his unique style and techniques to support his clients through their journey from six to seven figures and beyond
That is just the tip of this week's proverbial iceberg. Jorge also reminds us the importance of dreaming (not sleeping dreams but rather the dreaming we used to do back when we were kids) and how embracing and validating them allow us to Live a Life by Design. Finally, he shares with us a tactical exercise we can do that will IMMEDIATELY shift our perspective and energy to a more positive and productive place.
Listen to the People First Then Profit podcast on Apple Podcasts, Google Podcasts, Spotify, Stitcher or wherever you get your podcasts.
Be sure to visit http://www.Peoplefistthenprofit.com for a ton of great content, free resources and links to the People First Then Profit Community
Resources:
Episode Link: https://podcasts.apple.com/us/podcast/ep-3-6-personality-assessments-dreams-and-other-stuff/id1500987210?i=1000492071371
DISC Assessment & Information: amplifymyimpact.com/disc
Website: http://amplifymyimpact.com
FB: https://www.facebook.com/iamjorgevasquez/
LinkedIn: https://www.linkedin.com/in/iamjorgevasquez/
Instagram: https://www.instagram.com/iamjorgevasquez/