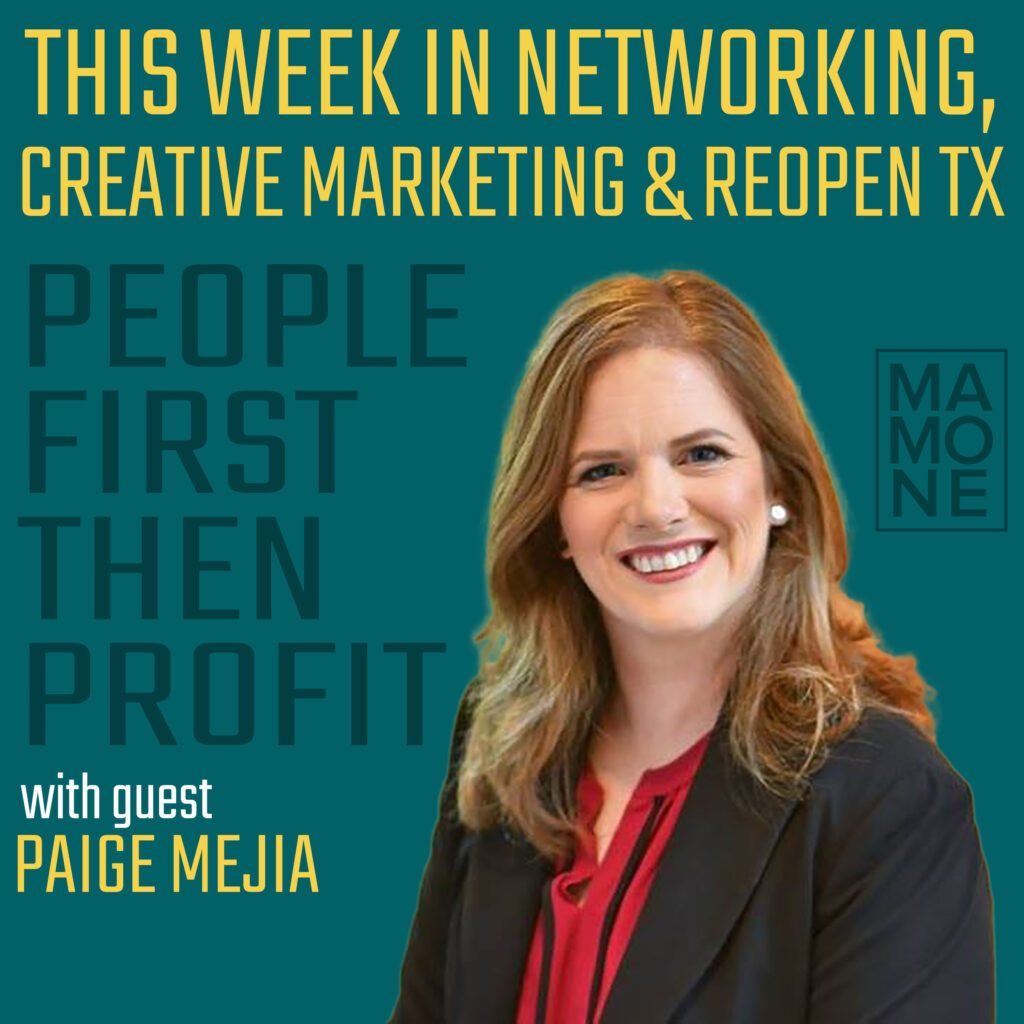 "Networking is the best way to get the word out about your product or service, regardless of the industry you are in. But networking does not simply mean throwing your business cards out, you must develop relationships with your potential customer and become their friend, ally, or support system first. Discovering how you can help them succeed, will in turn be the key to your success."

— Paige | Co-Owner Pyrotex
I like to think that all our episodes are exciting but this week's guest takes exciting to a whole new level. I am joined today by none other than Paige Mejia. She is something of a celebrity in the DFW event and hospitality industry. She is the founder of the "This Week in Networking" series and she legit gets to blow stuff up for a living.
Paige's journey in the events industry is both fun and interesting. She started as a business owner that provided a valuable service. When it was time to move along she tested the waters of corporate America once again to quickly learn that was not the right move. Her post on Facebook presented her with an opportunity to join a new team as a sales representative and, unbeknownst to her, would once again usher her into ownership of an event related business.
In an effort to increase her presence in the industry, Paige became something of a local celebrity by joining most, if not all, the industry associations and with the creation of her "This Week In Networking" series. This effort became an exceedingly successful branding and marketing effort for both Paige and Pyrotex.
As if that were not enough for our friend Paige, she recently worked with event professionals in Ohio and Colorado and trusted partners right here in Texas to create the Reopen TX Guide. This resource tries to make sense of the rules, mandates and creates best practices for event industry professionals as we navigate reopening in a pandemic riddled world.
This episode reinforces the importance of Living a Life by Design, the value of relationship marketing and paying it forward without waiting for change.
Listen to the People First Then Profit podcast on Apple Podcasts, Google Podcasts, Spotify, Stitcher or wherever you get your podcasts.
Be sure to visit http://www.Peoplefistthenprofit.com for a ton of great content, free resources and links to the People First Then Profit Community
Resources:
Episode Link: https://podcasts.apple.com/us/podcast/ep-3-7-this-week-in-networking-marketing-the-reopen-tx-guide/id1500987210?i=1000492902980
North Texas Event Services Reopening Guide: https://qrcodes.pro/iiVDrD
Pyrotex on FB: https://www.facebook.com/PyrotexUS
Pyrotex on Instagram: https://www.instagram.com/pyrotexus/
Paige on FB: https://www.facebook.com/paige.mejia
Paige on LinkeIn: https://www.linkedin.com/in/paigemejia/