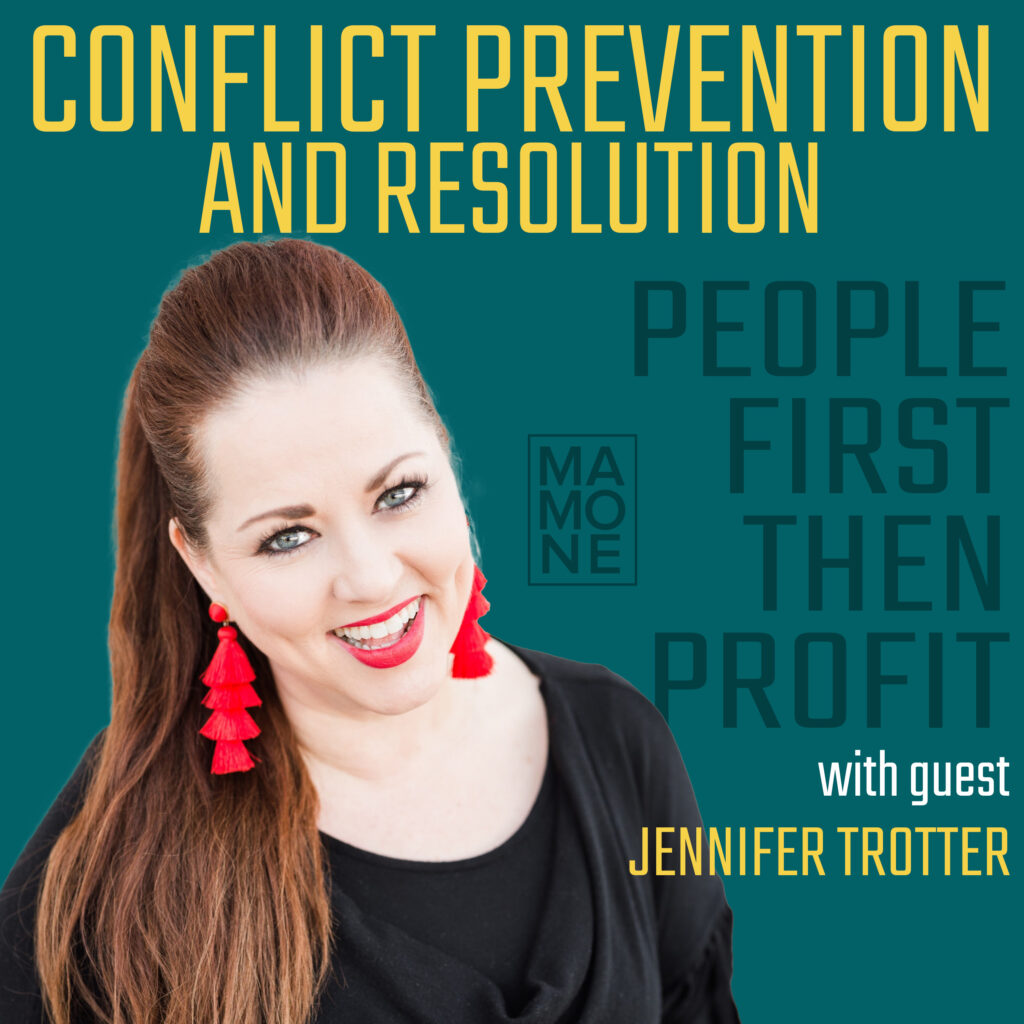 "The simplest way to avoid major conflict in your business? Recognize small issues and fix them….fast. Generally huge conflicts – like the kind that result in bad reviews or really, really unhappy clients – actually began as a series of small irritations or pain points. Frustration is cumulative, so never let it build."

— Jennifer Trotter | Lip Service Makeup
You dedicated a great deal of time and hard work to succeed and I suspect that you're REALLY good at your job! You love what you do and you adore who you work with and appreciate the professional partners you collaborate with to exceed expectations. Then, seemingly out of nowhere, something goes awry and you are faced with a conflict that you need to resolve. Well, you are not alone. We can safely say that it has happened to each and every one of us at one time or another.
Throughout her career, this week's guest has witnessed (and help resolve) her fair share of conflict. Using her considerable education and on-the-job-experience, Jennifer has keenly identified that most (if not all) conflicts can be prevented with exceptional communication skills. And, in the event of a miscommunication there are some proven tactics you can employ so you can resolve it quickly and without further incident.
Just because you know learn to identify the miscommunication and employ the communication strategies does not make it easy.
Choose your battles. Sometimes it is better to let go of an off comment, misunderstanding and potential conflict if situational and with little to no potential for future challenge. Something that seems to happen repeatedly or is acute enough to cause real friction needs to be addressed.
Prevent Conflict at every opportunity. If it is a persistent challenge you MUST fix it to prevent it from continuing to cause pain and friction. This means you need to be paying attention so you can identify these challenges and take corrective action.
When friction develops take action as soon as you possibly can. Utilize your communication skills and ensure you select the best communication method. As an example, use calm and patience and and do it over the phone rather than via email or text.
Even when there is a challenge that is on the verge of becoming a potential conflict resist the urge to over apologize. Take responsibility and then move immediately into the solution
Don't assume the worst case scenario when someone is asking questions, looking for clarification or just needs a little extra help.
In many cases we have to take a long hard look at ourselves to determine if we are in some way creating or amplifying these challenges. Admittedly not always an easy process but the payoff when we do is HUGE. You can stay in business and LOVE what you do and with whom you work with day in and day out for a VERY long time!
Jennifer shows us that miscommunications and conflicts don't need to steal or diminish our joy.
Listen to the People First Then Profit podcast on Apple Podcasts, Google Podcasts, Spotify, Stitcher or wherever you get your podcasts.
Be sure to visit http://www.Peoplefistthenprofit.com for a ton of great content, free resources and links to the People First Then Profit Community
Resources:
Episode Link: https://podcasts.apple.com/us/podcast/ep-3-9-conflict-prevention-and-resolution/id1500987210?i=1000494536600
Website: http://lipservicemakeup.com
Instagram: http://instagram/lipservicemakeup
Consulting Site: http://thejentrotter.com
Instagram: http://instagram/thejentrotter