Just because you're stuck at home doesn't mean your professional connections need to suffer! We're making online networking a thing.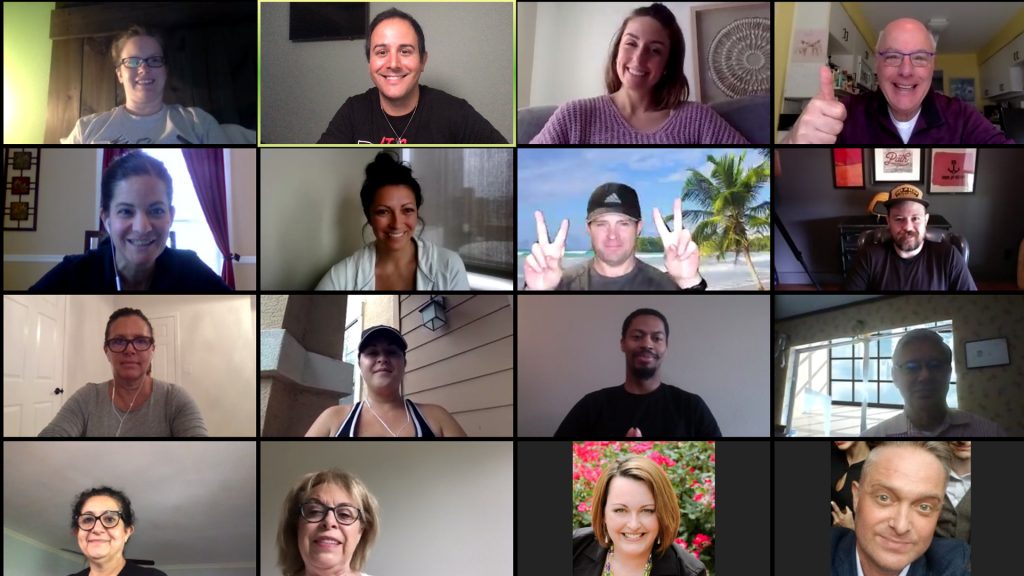 What's Online Networking All About?
Before COVID-19 hit us, online networking wasn't much of a thing. Perhaps you'd connect with people on LinkedIn, Facebook or Instagram. However, beyond trading messages, sharing content, and commenting on posts, the interactions weren't very robust. If you really wanted to network with new professionals, you'd have to suit up and show up to a happy hour, trade show, or conference.
Now, one of the silver linings of this challenging new time is that we're learning to connect with each other in significant ways online. You can even get to know new professionals without leaving the comfort of your own home! That's exactly what Zoom Mondays are all about.
On these Zoom video calls, you'll get to know new hospitality and event professionals around the country. First, everyone gets a chance to introduce themselves and we celebrate weekly wins. Next, we chat about business-related conversation prompts. One week we might talk about customer service, but the next we may talk about branding. We discuss a variety of topics such as marketing, hospitality, time management, and even emotions in the workplace.
You're welcome to participate or just listen depending on your degree of comfort. All attendees get the chance to talk, share expertise, and ask questions. You can dress casually and be your true, authentic self. Many people say this is the first time they've ever felt safe and comfortable in a networking environment!
Essentially, I aim to help take the work out of networking. I hope you'll join us for Zoom Mondays!
Are Zoom Mondays Right for You?
Our online networking group meetings will be a worthwhile investment of your time if you want to:
Meet new people in events and hospitality
Get support and accountability in this strange time of COVID-19
Talk through branding, marketing and sales ideas
Learn new best practices
Socialize with like-minded professionals
Fill gaps in your professional industry network
Discuss ways to deliver excellent hospitality and customer service