Get Immediate Access To:
Beyond the Binary
A Practical Guide to Understanding Gender
and
The Future is Fluid
Keynote Presentation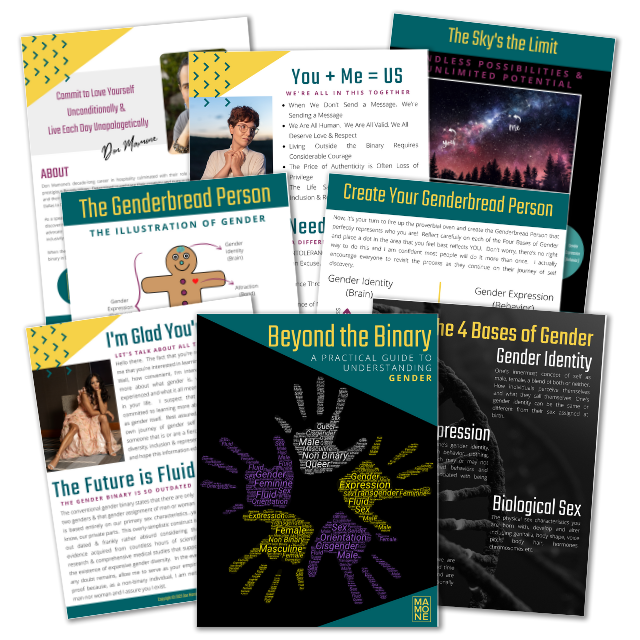 I'm So Glad You're Here!
So, you're interested in learning more about gender. Well, how convenient, I'm interested in teaching you more about what gender is, what it isn't, how it's experienced and what it all means to you and the people in your life. I suspect that the variety of people committed to learning more about gender is as diverse as gender itself. Rest assured, whether you're on your own journey of gender self discovery, know & love someone that is or are a fierce ally dedicated to gender diversity, inclusion & representation I'm glad you're here and hope this information educates and inspires you as we work together to create safe spaces for those living courageously outside the gender binary.