18 Feb

New York City Will Always Be a Powerful Character in My Story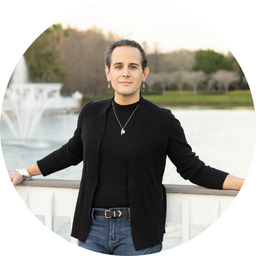 "The idea that in this city I could BE exactly who I am on the inside and on the outside was emotionally impactful and empowering. The New York will forever be powerful element in my story based on how it helped me find the clarity and courage I needed to come out publicly and as a reminder that I will never again hide a part of myself in shame."

— Don Mamone
On a recent trip to New York for The Knot Gala Emily and I had lunch with an cherished group of wedding pro friends after which we walked to Christopher Park. This revered cultural landmark is adjacent to the historic Stonewall Inn which is recognized as the birthplace of the modern gay rights movement. Christopher Park is also adjacent to the less revered but all too popular Starbucks Cafe. Ironically, all three of these spots hold a very special place in my heart. The importance of the park and the inn to the LGBTQIA2S+ community is clear but the appreciation I have for this particular coffee shop is a little less obvious.
After coming out to Emily in the Summer of 2017 we were fortunate to earn the loyalty of a client that hosted several events in NYC each year. While traveling to a city that is known for the sheer size and diversity of its population, I took the opportunity to book additional time there and began to explore my gender. More specifically, my gender expression. I left my mid-town hotel and would make my way down to that Starbucks attired in traditional male clothing but brought with me a messenger bag with an outfit that I believed would help me appear on the outside how I felt on the inside. It was a very busy location so there was almost always a line. My pulse quickened and I could feel the anticipation grow as the line shrunk. The idea that in this city I could BE exactly who I am on the inside and on the outside was emotionally impactful and empowering.
Initially, I would buy a coffee, sit for a while and listen to music, read or just watch the world pass by. Eventually, my courage and comfort grew and I would venture out into the city to Washington Square Park, for lunch or to shop. As time passed, I knew that the window was closing and it would soon be time to change back before heading back to my hotel for fear that I would run into my client or a guest. This part of my journey and the city of New York will forever be powerful elements in my story based on how they helped me find the clarity and courage I needed to come out publicly and as a reminder that I will never again hide a part of myself in shame.
Are you ready unearth your true self so you can unleash your maximum impact on the world? Do you need a captivating and energetic speaker to educate and inspire your audience? Is your organization committed to diversity, equity, inclusion and representation but need support. Make the first move by filling out my contact form and I'll take it from there!